It is with great sadness that we report the passing of WBro Keith Clayton PPSGW to the Grand Lodge Above on Tuesday the 12th of February 2019. He was 98-years of age.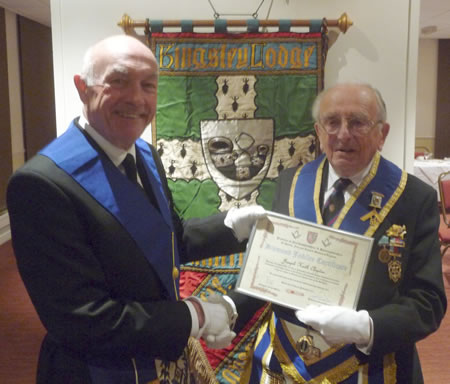 The meeting of the Friday Night Club held at Kettering Masonic Hall on Friday the 18th of January 2019 proved to be another successful occasion.
A total of 40 people enjoyed supper after which they received a most interesting and informative presentation given by Michele and Julie from Leia Lingerie (a branch of Wacoal Europe), whose products are sold around the world.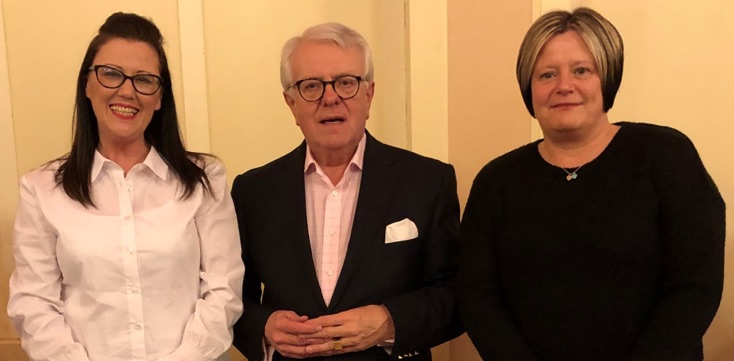 Registered Mason website users can now download the list detailing this year's Provincial appointments and promotions by clicking the following link:
Click here if you don't have a website account and would like to register one.
We congratulate all the brethren who are to receive Provincial honours on their preferment.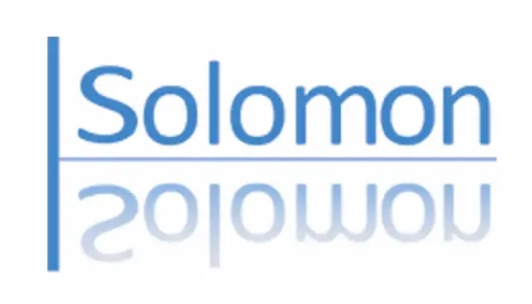 Three years ago, the UGLE Membership Focus Group undertook a survey of its members.
Many showed a great interest in developing further understanding, and it was clear that they wanted the opportunity to learn more.
The warrant of Pomfret Lodge No. 360 is dated the 16th of October 1819, so in 2019 they will be celebrating their bicentenary - the first lodge in the Province to do so.