On Friday the 12th of October 2018, the Provincial Office team at Sheaf Close, Northampton were most pleased to receive a surprise visit from the Assistant Grand Master, RWBro Sir David Hugh Wootton.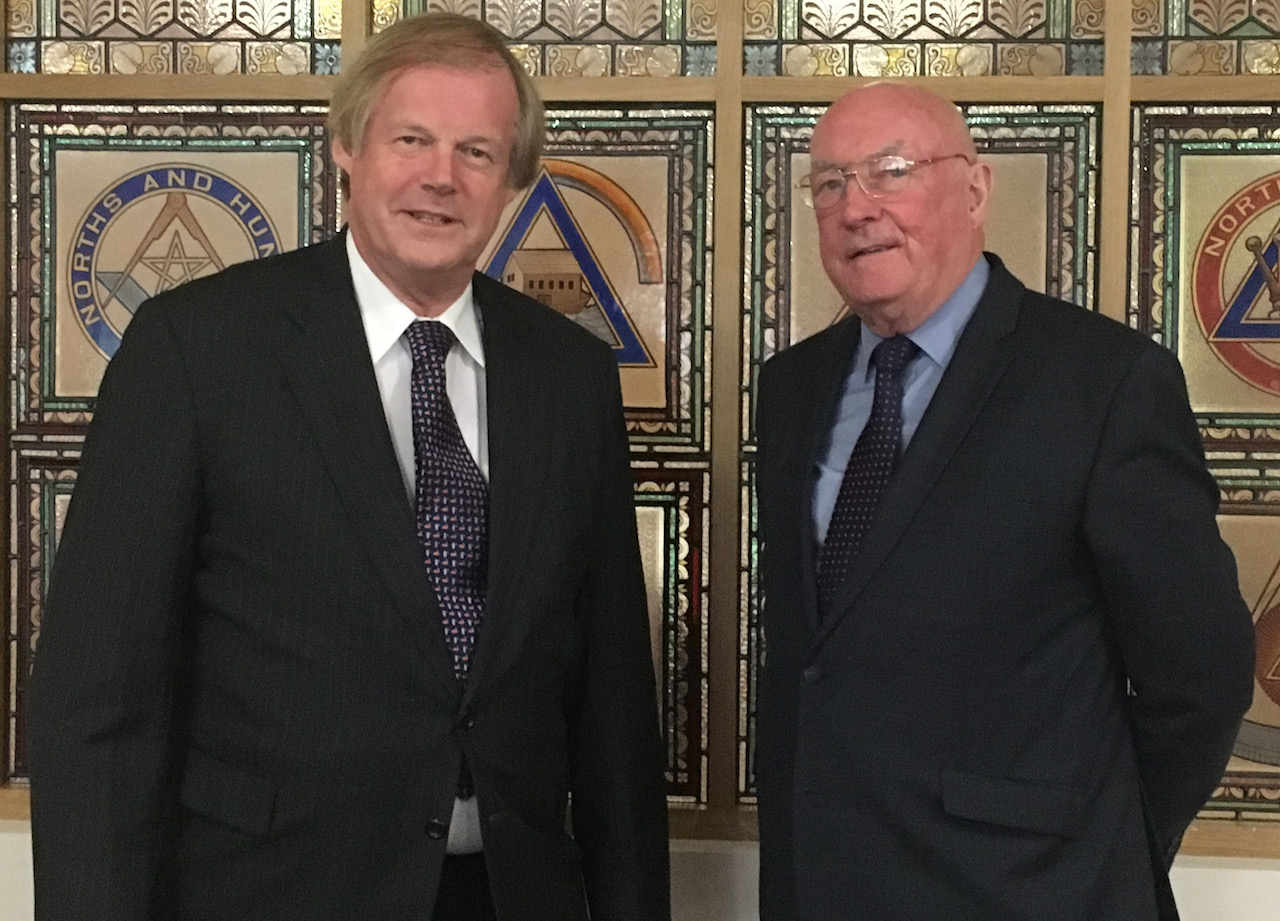 The Provincial Grand Master, RWBro Max Bayes, said:
Sir David had shown interest in Sheaf Close and took time out of his busy schedule to pay us a visit.
During his visit, Sir David spoke about the University scheme and the Province's approach to retention.
Sir David left, an issue of Password in hand, thanking the PGM for his hospitality and congratulating him on the move made to such a high quality building.
He wished the PGM and all the members of the Province continued success for the future.