WBro Bob Denton, a long serving member of the Lodge of Perseverance No 455 and a founder member of Trinity Lodge No 9165 has been recognised for his services to the community in Rothwell by by the award of the BEM in the recently announced New Year`s Honours.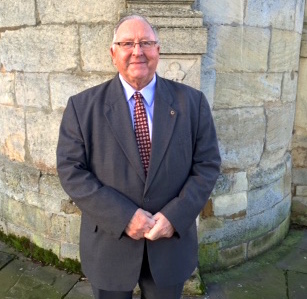 He spent 22 years as Bailiff of the Rowell Fair Society after 12 years as Deputy, was a District Councillor for 16 years and a Special Constable between 1960 and 1994. He spent 42 years teaching, including 23 years as headmaster of Walgrave Primary School.
He said
I'm thrilled to bits to get the honour but you do feel very humbled by it – there are other people in the area who put as much into the community as I do.  But I feel proud to be appreciated. It's a lovely feeling.
WBro Robert was the Perseverance Worshipful Master in 1992, Master in Trinity Lodge in 1995 and again in 2009. In 2001 he served as Provincial Senior Grand Warden and has also been honoured in several other degrees.
He has been warmly congratulated from his fellow Brethren in Kettering and throughout the Province.