On Wednesday the 21st of March 2018, Richard Sandbach Lodge of Research No. 9600 held its annual Lecture at Ellindon Masonic Centre, Peterborough.
What took place was a heartwarming presentation from the retiring Most Excellent Grand Superintendent of The Holy Royal Arch (HRA), VWBro Wayne Williams.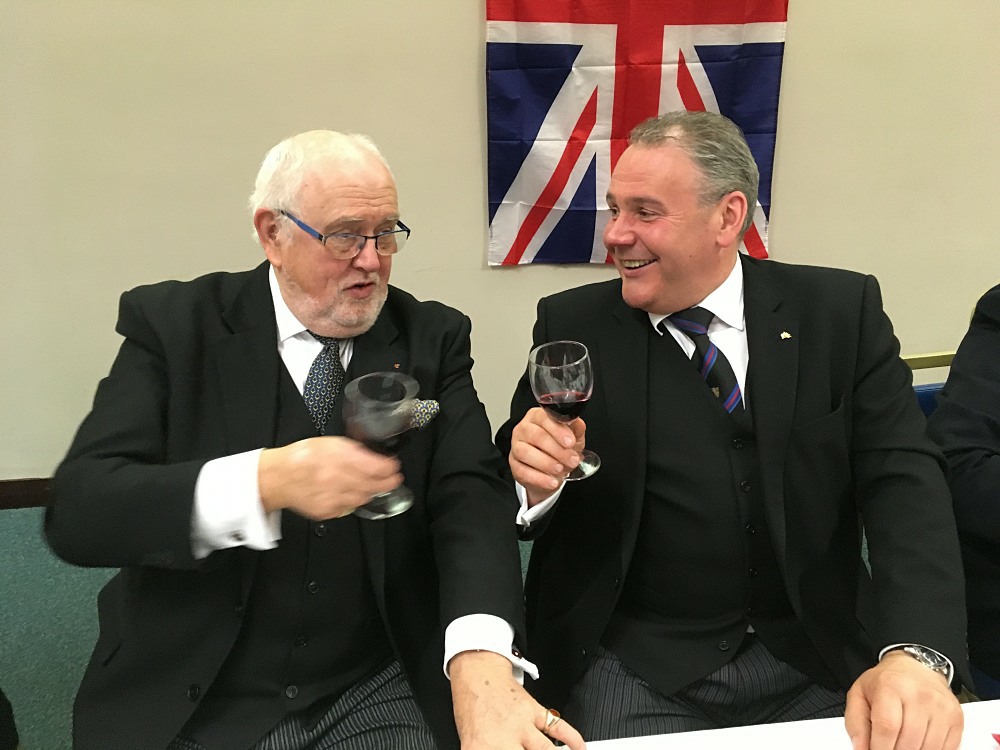 The presentation detailed Wayne's personal journey starting from humble beginnings in South Wales.
Wayne talked about leaving school at 16, his working life in the banking world of Northampton, and (of course) his introduction into Freemasonry in the eighties.
Wayne explained how his interest in the Holy Royal Arch came much later into his Masonic career - after he had risen to Assistant PGM in the Craft.
He went on to give a fascinating explanation of how the history of Craft Freemasonry and the Holy Royal Arch interweaved in the early 1700s and beyond.
It almost goes without saying that there were the occasional anecdotes, which not only leant towards the sporting achievements of his beloved country, but also towards his fellow Brethren. As one might expect, these were made with the combination of sincerity and dry wit that we have come to know and love from Wayne.
At the Festive Board, which was attended by over 80-brethren, the Worshipful Master of Richard Sandbach Lodge, WBro Jonathon Hibbins, thanked Wayne for his 'most excellent' lecture.
Jonathon presented Wayne with a fitting gift – a single bottle of Welsh malt whisky named Legend from Penderyn, a place not too far from where Wayne's story began.
As one might expect, the whisky - which was packaged with a picture of the Welsh Dragon - was thankfully received and will no doubt be faithfully applied!