On the 30th October 2014, WBro Rev John Simmons and WBro Jim Boughton APGM were delighted to present Dr Olivia Stevenson, Consultant Dermatologist at Kettering General Hospital, with a cheque for £1,460. This will be used to purchase two additional dermatoscope devices – much needed to assist in the diagnosis of skin cancer. The funds were raised by Scout Lodge No 9814, where John is a Past Master and generously matched by the Provincial Grand Charity.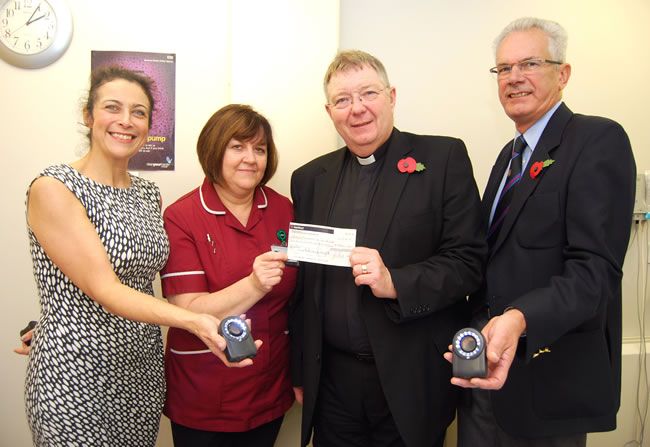 The donation has special significance for John after he had been treated by the Unit for skin cancer, diagnosed after his wife, Ann, had noticed that a mole on his chest had changed colour. He said
I am enormously grateful to the NHS and KGH for the way in which I have been looked after. I very much hope this contribution will go some way to repay that debt of gratitude.
Dr Stevenson added
On behalf of the Department, I would thank John and all of his colleagues in the Freemasons for their tremendous support. Please do urge all of your members to get any suspicious moles or other skin legions checked out immediately.