Along with Freemasonry in general, this Province is making plans to celebrate the Tercentenary of Freemasonry in June 2017. There will be a series of special events across the Province and a committee under the chairmanship of the ProvAGSec, WBro William Diggins, has been formed to co-ordinate planning. The three main Provincial events will be;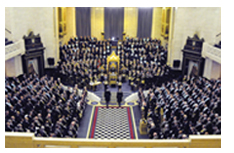 Saturday 25 March 2017 - This event has now passed - click here for pictures of the event.
A visit to Grand Lodge with a lecture by UGLE Librarians, followed by a second degree ceremony in the Grand Temple. This event is open to Freemasons, their family, friends and non-masons, and offers a unique opportunity for a fantastic day out in London with a close-up look inside Grand Lodge. Once assembled, there will be a lecture in the main temple, followed by a buffet lunch for those who have previously booked. After lunch all the non-masons are free to leave and explore London, take in a show, or shop! The brethren meanwhile will meet inside the Grand Temple and a full 2nd degree ceremony will take place. After the meeting the brethren will meet back up with family, friends and non-masons and return home or continue to explore London.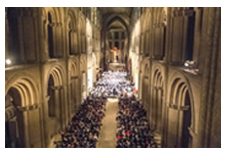 Sunday 11 June 2017 - This event has now passed - click here for news of the event.
Church service parade and meeting at Peterborough Cathedral. Freemasons will be parading from Peterborough Town Hall to the Cathedral. This parade was last completed by Freemasons in 1922 (click here to view video footage of the parade on YouTube) and we hope to recreate the splendour of that day by marching in full Regalia and with Lodge Banners. All 93 Lodges within the Province will be represented, even those without a banner. The Worshipful Master and Wardens of each lodge will be invited to participate in the procession, after which all Freemasons and their families are welcome within the Cathedral for a service of Evensong. This will be followed by a cheese & wine reception for those who have previously booked.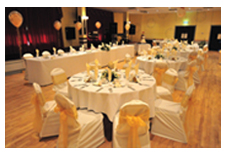 Saturday 21 October 2017
***CLICK HERE TO DOWNLOAD AN APPLICATION FORM***
Grand Ball at Wickstead Park, Kettering. The finale of the Tercentenary will be a spectacular ball, at Wicksteed Park. This event will be a formal occasion, with an address from the Provincial Grand Master marking the conclusion of official celebrations.



Individual Lodges, Centres, and groups of Lodges may arrange their own celebration events.
Click here for November 2015 update from the Provincial Grand Master
Click here for February 2016 update
For more information on any of the Tercentenary events please contact WBro William Diggins.
Watch below, a video of the last Masonic parade in this province, held in 1922.