On Friday the 17th of July 2020, WBro Ryan Keen and WBro Rob Taylor, the Worshipful Master and Charity Steward of Samuel Pepys Lodge No. 8330 respectively, visited the Huntingdon office of the Mental Health and Emotional Wellbeing Service for Children and Young People (CHUMS) and presented a cheque for £1,000 to Rianna Steers, the charity's Fundraising and Communications Assistant.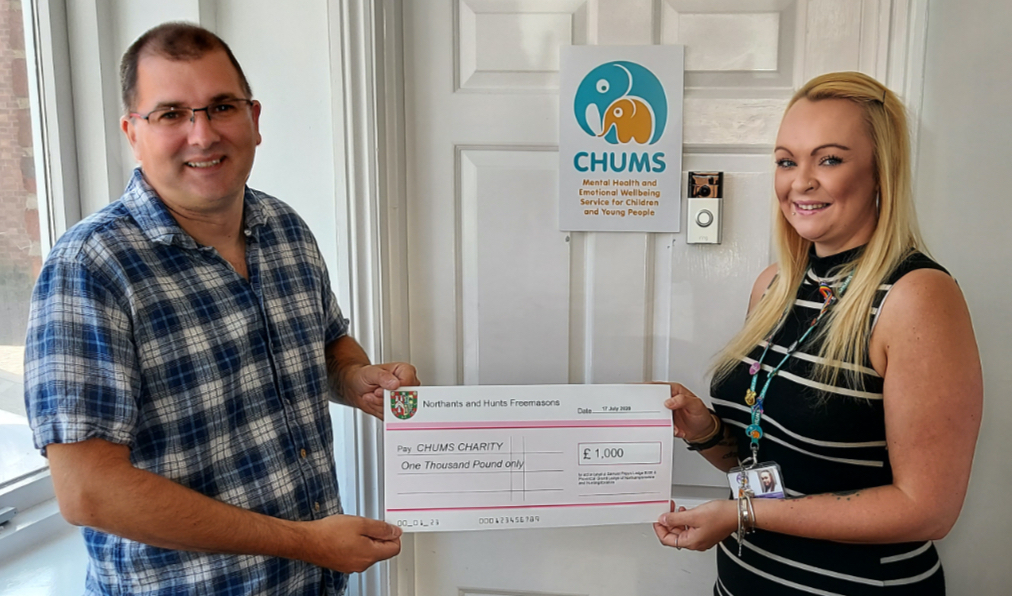 The donation was made up of £500 from the brethren of Samuel Pepys Lodge, which meets at Huntingdon, plus a further £500 from the Provincial Grand Charity.
CHUMS Charity currently delivers nine services across Bedfordshire, Luton, Cambridgeshire and Peterborough supporting children and young people that have suffered bereavement and trauma.
There are times when everyone in the family needs a little help, not just the child who has been referred, so their ethos is to support the family as a whole wherever possible.
For more information, please visit the CHUMS website: