The Christmas meeting of Lodge of Perseverance No. 455 held on Monday the 16th of December 2019 was a night to remember for two very special reasons.
Firstly, the Lodge was delighted to host WBro Mike Karn PJGD PProvJGW (Middx), who presented the 2019 Prestonian Lecture entitled English Freemasonry and the Great War to a packed lodge room.
During the presentation, WBro Mike highlighted the contributions and sacrifices made by members of the Northants & Hunts Province in general and Lodge of Perseverance in particular.
Following Mike's fascinating talk, the Lodge's members voted to acquire the Past Provincial Grand Master aprons previously owned by RWBro H Brian Smith.
RWBro Brian was Provincial Grand Master of the Province from 1990 and 1997. He was a hard-working and popular Mason who has been missed ever since his sad passing in September 2017 (click here for the relevant article).
Considering the fact that Lodge of Perseverance was RWBro Brian's mother lodge (he was initiated into the Lodge in March 1957), his aprons could not have gone to a better home. The brethren of the Lodge gratefully acknowledge the excellent help and assistance provided by WBro Jonathan Morgan of St Wilfrid Lodge throughout the acquisition process.
Before unveiling the aprons, which had been framed in preparation for permanent display at York Road Masonic Centre in Kettering, the Provincial Grand Master, RWBro Max Bayes, spoke sincerely and affectionately about the positive impact that RWBro Brian's tenure as PGM had on both the Province and his own Masonic career.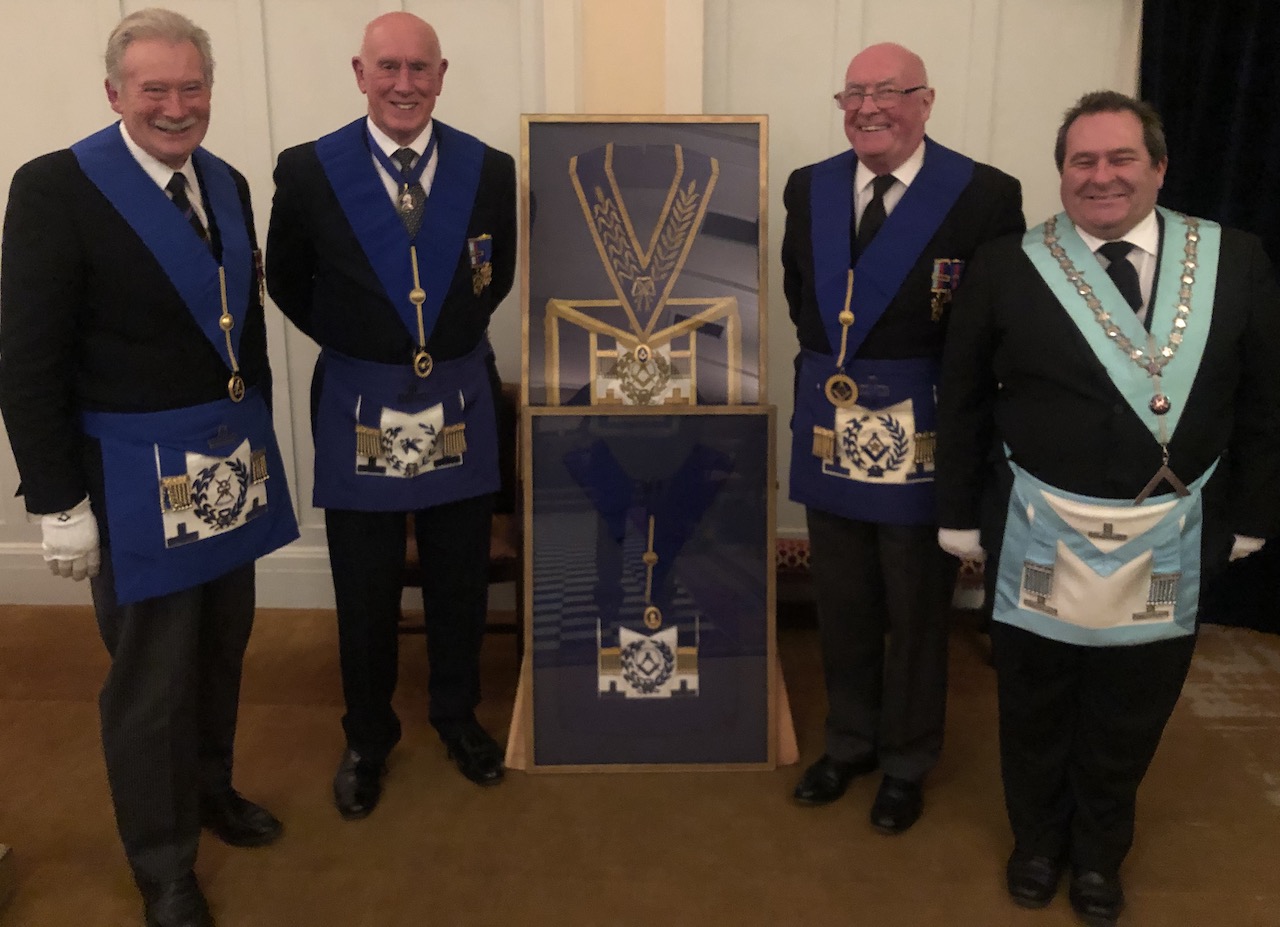 We congratulate Lodge of Perseverance for hosting such a wonderful evening and for making sure that RWBro Brian's memory will continue to live on.