Among the many guests at the Grey Friars "white table" event held at Sheaf Close, Northampton on Monday the 16th December 2019 were Northampton Borough councillors Tony Ansell and Jamie Lane.
The councillors were there at the invitation of WBro Bob Farey PPSGW, C of M whose presentation on Alfred Cockerill, one of Northampton's most significant philanthropists, was the highlight of the evening.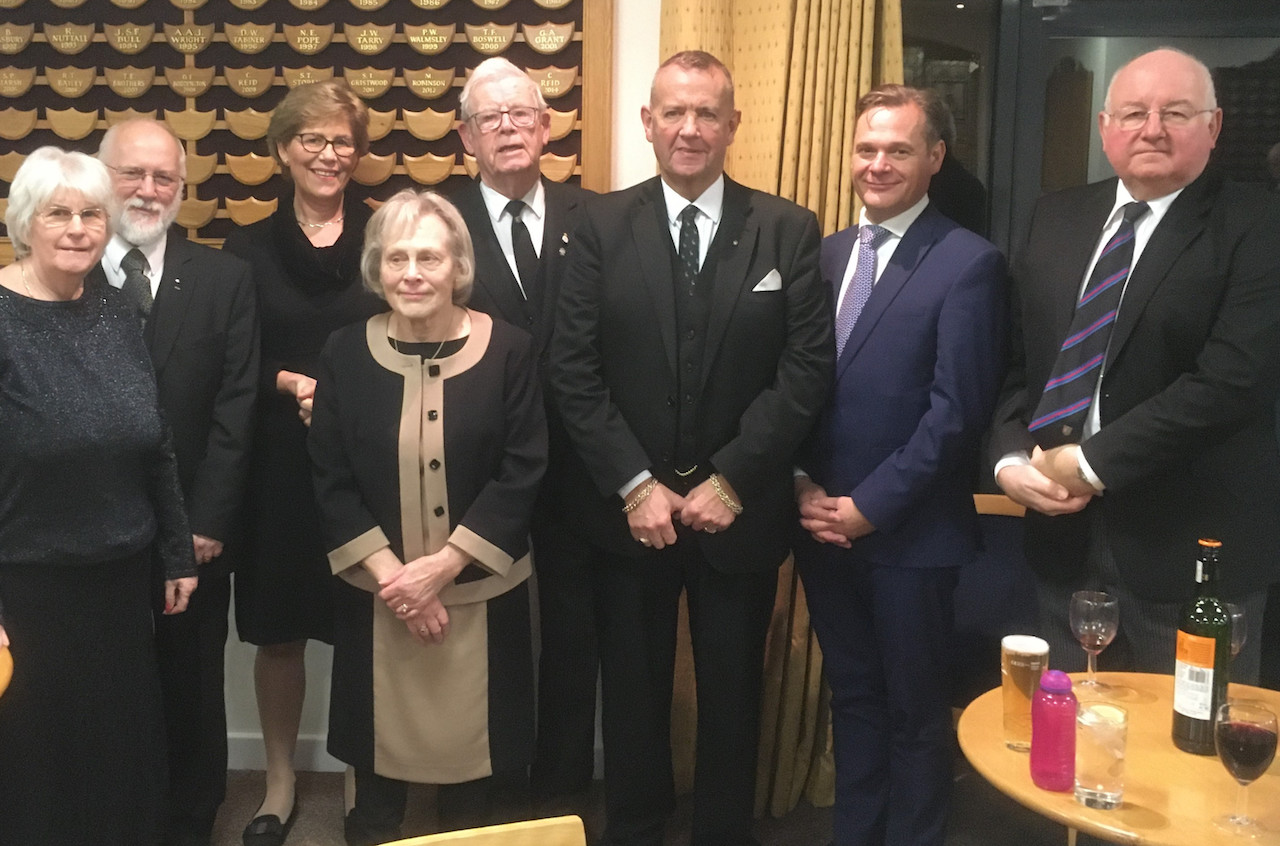 Bob has long felt that such a generous benefactor to Northampton Town should have received more recognition. He researched and developed a very informative presentation, a precis of which is as follows:
In 1858, Alfred Cockerill walked to Northampton from his home in Shawell in Leicestershire with only a shilling in his pocket. By hard work, initiative and enterprise, he became one of the town's leading businessmen amassing a fortune along the way. As a great man and Freemason, Alfred never forgot his humble beginnings growing vegetables on land opposite his home in Barry Road to sell on Northampton market. He used his great wealth to benefit the people of Northampton. Examples of his beneficence include giving land for the building of the County Cricket Ground, building Christ Church in Abington, and giving the schoolhouse on Billing Road to the Boys Grammar School. He was a Past Master of Pomfret Lodge Number 360, was appointed Provincial Grand Treasurer in 1890, and donated the magnificent stained-glass window that now graces Freemasons' Hall in Sheaf Close. Despite these great acts of generosity, he has not received the same kind of recognition as has been accorded to other famous citizens of the town, who have statues, memorials or streets dedicated to them.
WBro Bob hopes that in bringing Alfred Cockerill's great generosity to a wider audience, Northampton's lost philanthropist may yet be granted the recognition Bob feels he so richly deserves.