As he approached the chair of Pemberton Lodge No. 3039, WBro David Chisholm wanted to do something to make a difference to as many people as possible. This led him to choose the Masonic Charitable Foundation and take-on a great personal challenge: to abseil down the 984-feet high Emirates Spinnaker Tower in Portsmouth.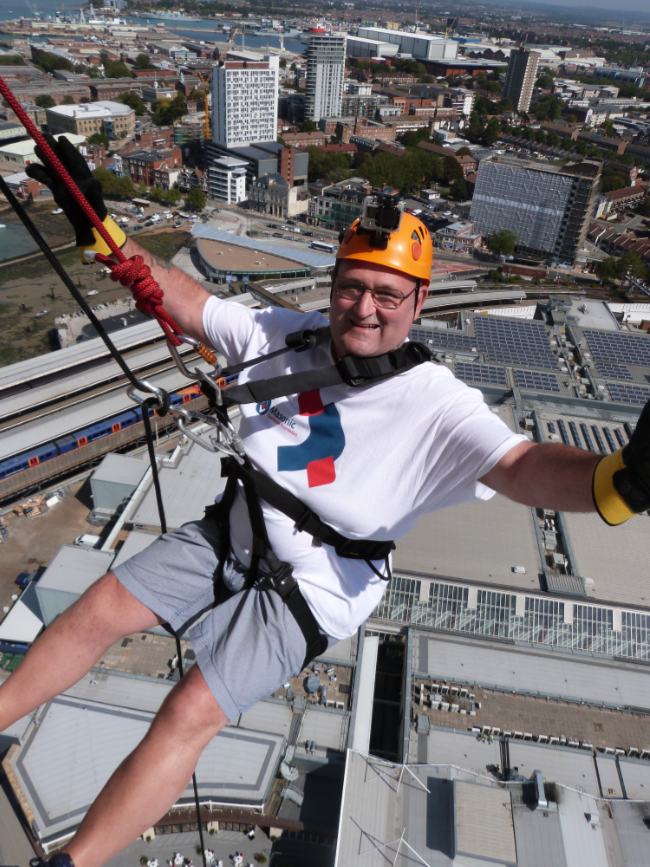 David commented:
It was challenging for me and, hopefully, something donors would support. I announced it at my installation so there was no backing-out after that. All the way up to the day, I was constantly supported by family and various members of the Province, so I never really felt nervous.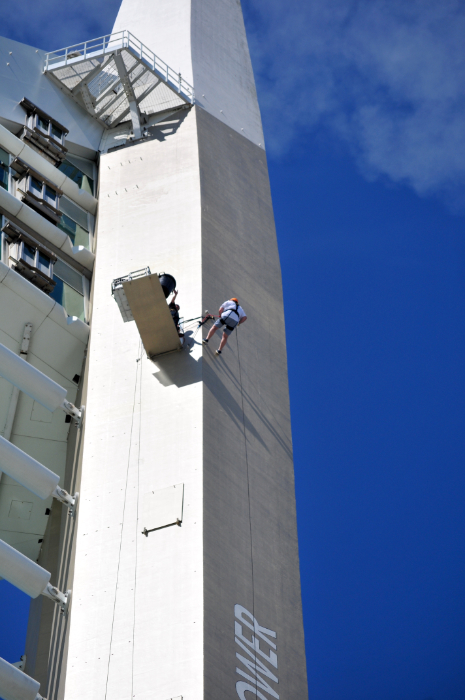 Encouraged by a team of supporters led by his family and the Deputy Provincial Grand Master, VWBro Charles Bennett, and Mrs Adele Bennett, David accomplished his challenge on Friday the 23rd of August 2019.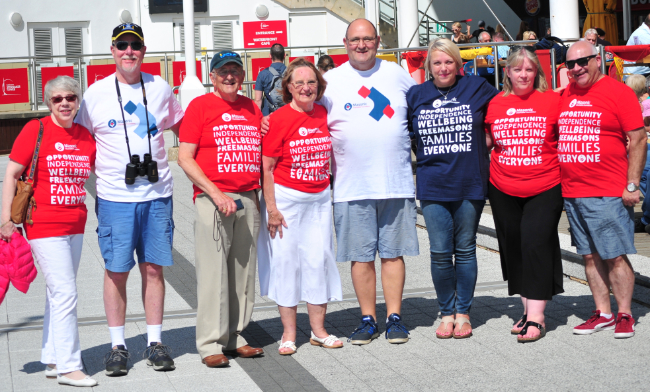 After his safe descent, David said:
We all have to take a step into the unknown, sometimes. Many of us have the safety-net of family and friends. Some are not so fortunate. This is where the MCF can come in, giving life enhancing support and relief thanks to the generosity of Freemasons.
Here David talks about the effects of his fundraising and gets a surprise thank you from recipients of MCF support.
You can still support David's efforts by clicking the following link:
David is already thinking about what challenge to take on next year and would welcome any suggestions!