The Provincial Grand Charity is delighted to have presented the amazing Maternity Bereavement team at Kettering General Hospital (KGH) with a £2,885 donation in support of their fundraising effort to buy Rainbow Bags for mums who have just had their "Rainbow Baby".
The Provincial Grand Almoner, WBro Gerry McLaughlin, visited the team to learn more about their efforts.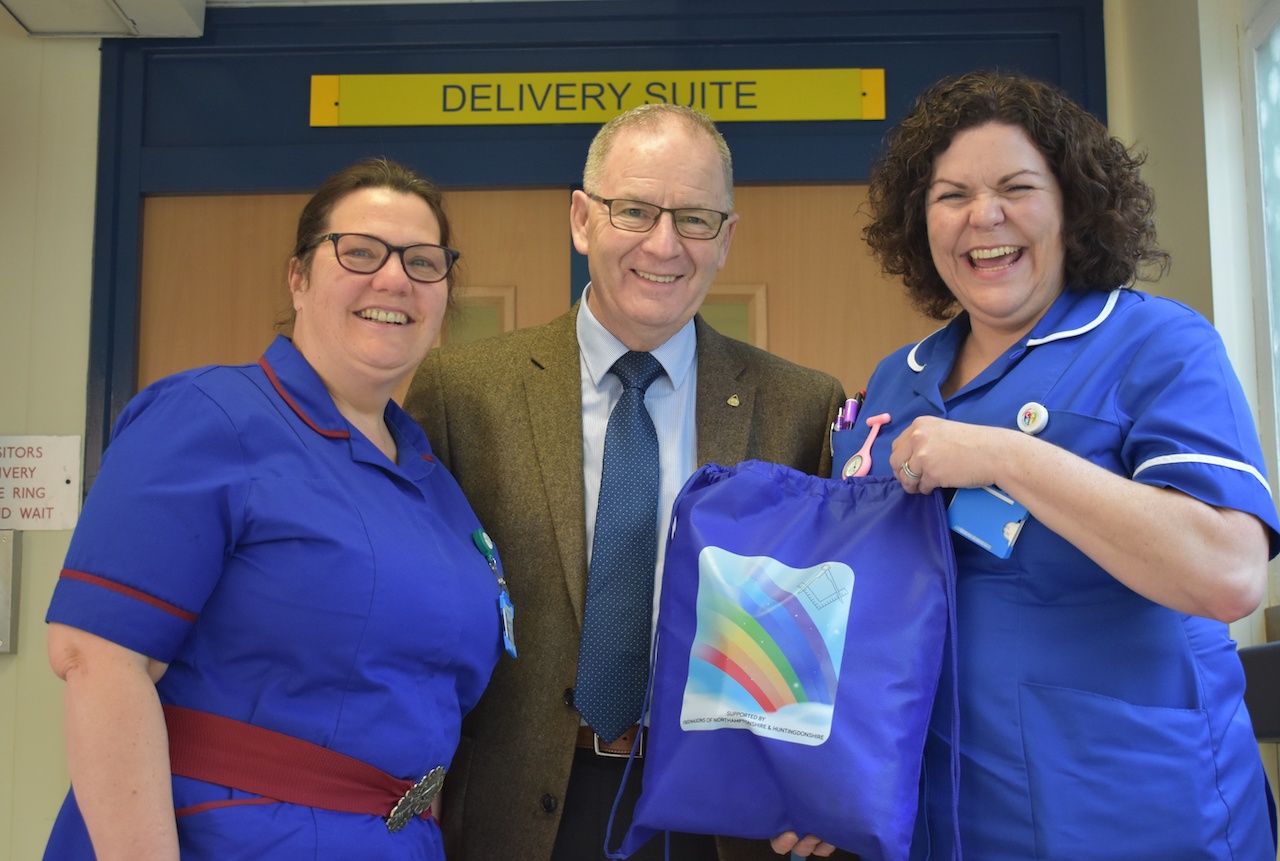 Carolyn Rowbotham, Bereavement Support Midwife, explained:
We talk about Rainbow Babies. This is a baby born after a miscarriage, stillbirth or neonatal death, because after the storm of losing a baby in this way, the next baby is the "rainbow" that follows. The feedback from the mothers has been amazing. They love the rainbow blankets. They're like a woolly badge of honour.
For many women, being pregnant and the idea of giving birth may fill them with excitement and trepidation. For others, being pregnant can cause anxiety and worry. The KGH Maternity Bereavement team understand the concerns of women when they become pregnant following the loss of an infant due to stillbirth or a neonatal death.
Stephanie Fretter, Bereavement Midwife, further explained:
For those that have experienced the loss of a baby at birth, the idea of having another is exciting, but they may be wary of stocking up on baby essentials. It's almost like tempting fate. That's when we developed the idea of the Rainbow Bags. We wanted to provide women with essential items that they may have been nervous to buy.
The Rainbow Bag contains a rainbow blanket, vests, sleep suits, hats, nappies and cotton wool. All gifted in Rainbow tote bag.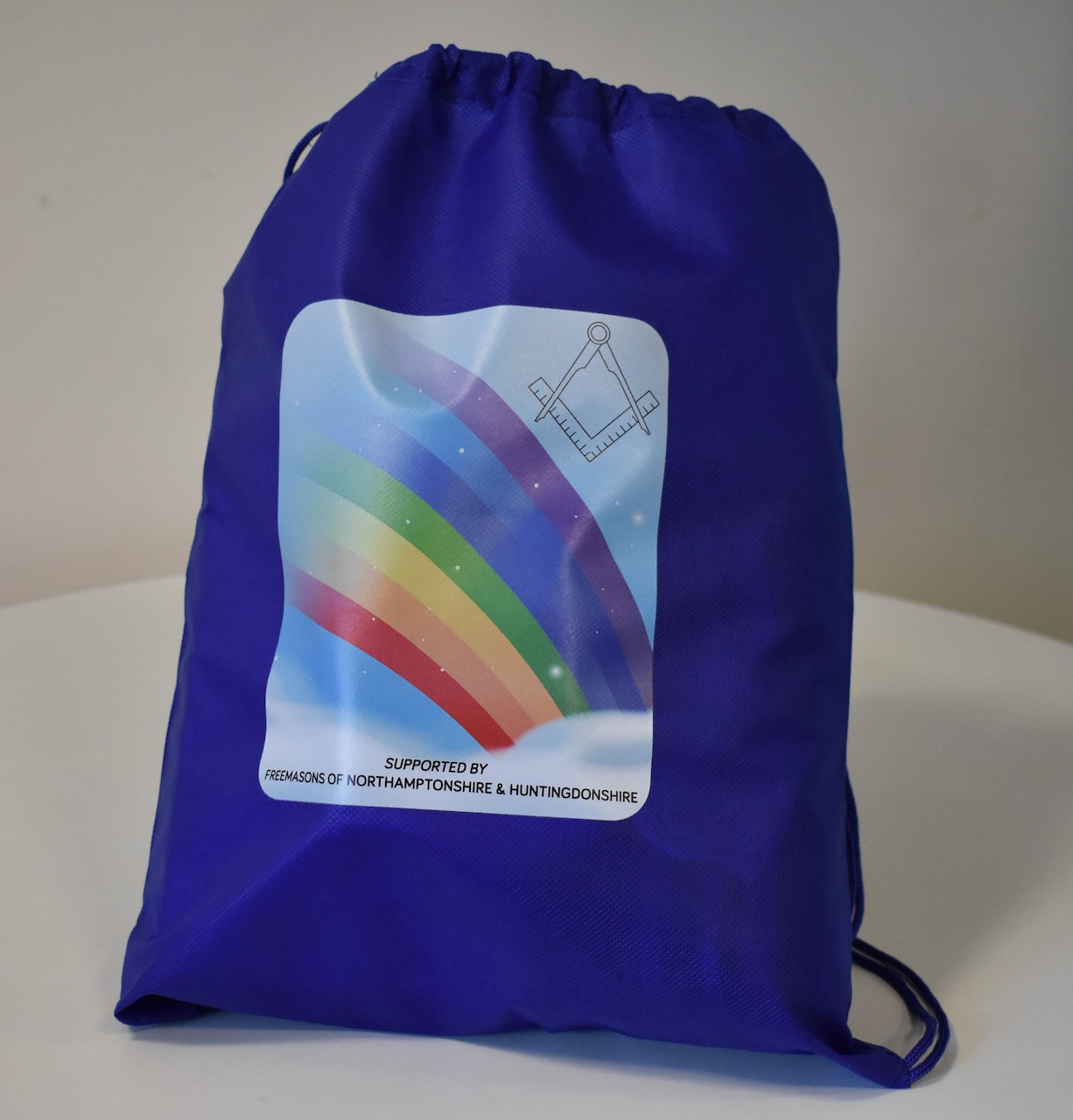 The team had been fundraising to buy supplies for the Rainbow Bags since August 2018.
Stephanie said:
We had been running a similar scheme using donated items, but we wanted to be able to provide the same supplies to all of the women our team met. We worked out what essential items we'd need and how much this would cost. We've been fundraising to buy the supplies for a while. Last year we became aware of the local charitable arm of the Freemasons organisation and how they could help us.
WBro Gerry said:
Stephanie and Carolyn approached us to look at the potential of funding this project for a year. Our Provincial Charity provide grants and support for organisations across the local area. Our committee met in November and voted unanimously to support this excellent project. We admire the work of the Maternity Bereavement team and Kettering General Hospital as a whole. We see this as the beginning of a continuing relationship and will maintain regular contact in the future.
Stephanie added:
Our KGH team are helped by the information we receive from the women and families who come through our doors. The feedback for the Rainbow Bags has been overwhelmingly positive and we're very grateful for the support offered to us by Gerry and all the Freemasons in Northamptonshire and Huntingdonshire.