As a result of the extremely successful inaugural Provincial Classic and Supercar Show that took place on Sunday the 7th of July 2019 at Sheaf Close, Northampton (click here to view the relevant article), the Assistant Provincial Grand Master, WBro Mark Constant JGD, and Wellingborough Group Officer, WBro Steve Brown PProvGSwdB, were thrilled to be able to present the Provincial Grand Charity Steward, WBro Gerry Crawford PAGDC, with a cheque for £2,250 in support of the MCF 2024 Festival.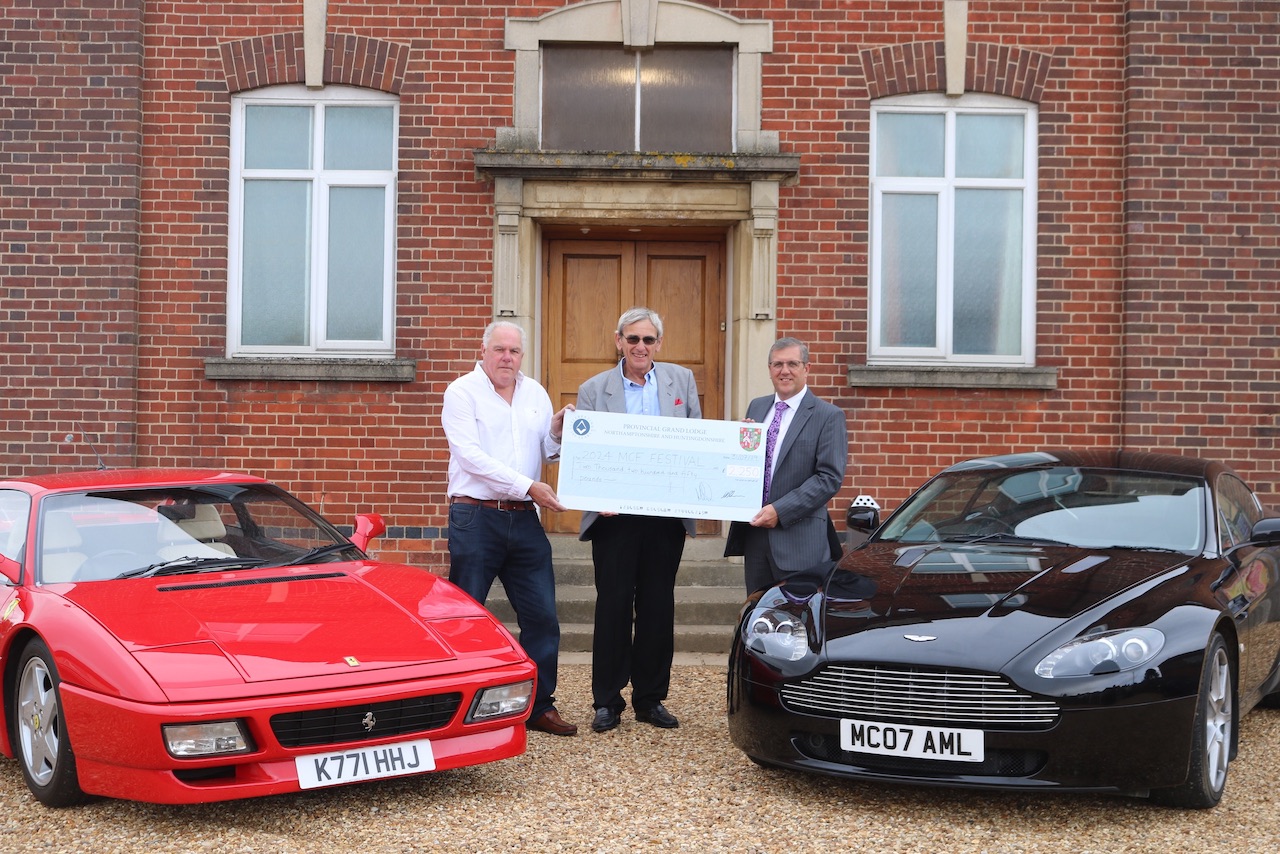 Flanked by a beautiful Ferrari 348TS and Aston Martin V8 Vantage, the APGM said:
Many thanks to all those who supported the event especially The Square Wheels Club for donating over £120 raised by a raffle for two tickets to the Silverstone Classic won by WBro Fred Dudley; also, the Sheaf Close caterers, Tom Hewer Catering, who donated all the burgers, sausages and bread-rolls for the event.
We congratulate all those involved for organising such a successful and enjoyable event.
Roll-on next year's show!