Please note that a full gallery of pictures is available at the bottom of this article - please click here to view.
On Sunday the 7th of July 2019, the Province's Inaugural Classic and Supercar Show took place at Sheaf Close, Northampton in support of the ongoing 2024 Masonic Charitable Foundation Festival.
The show was well-attended by many Masons, friends and family, all of whom enjoyed a lovely warm summer's day whilst viewing in excess of 85-vehicles dating from 1933 to 2018. There was no doubt it was a resounding success.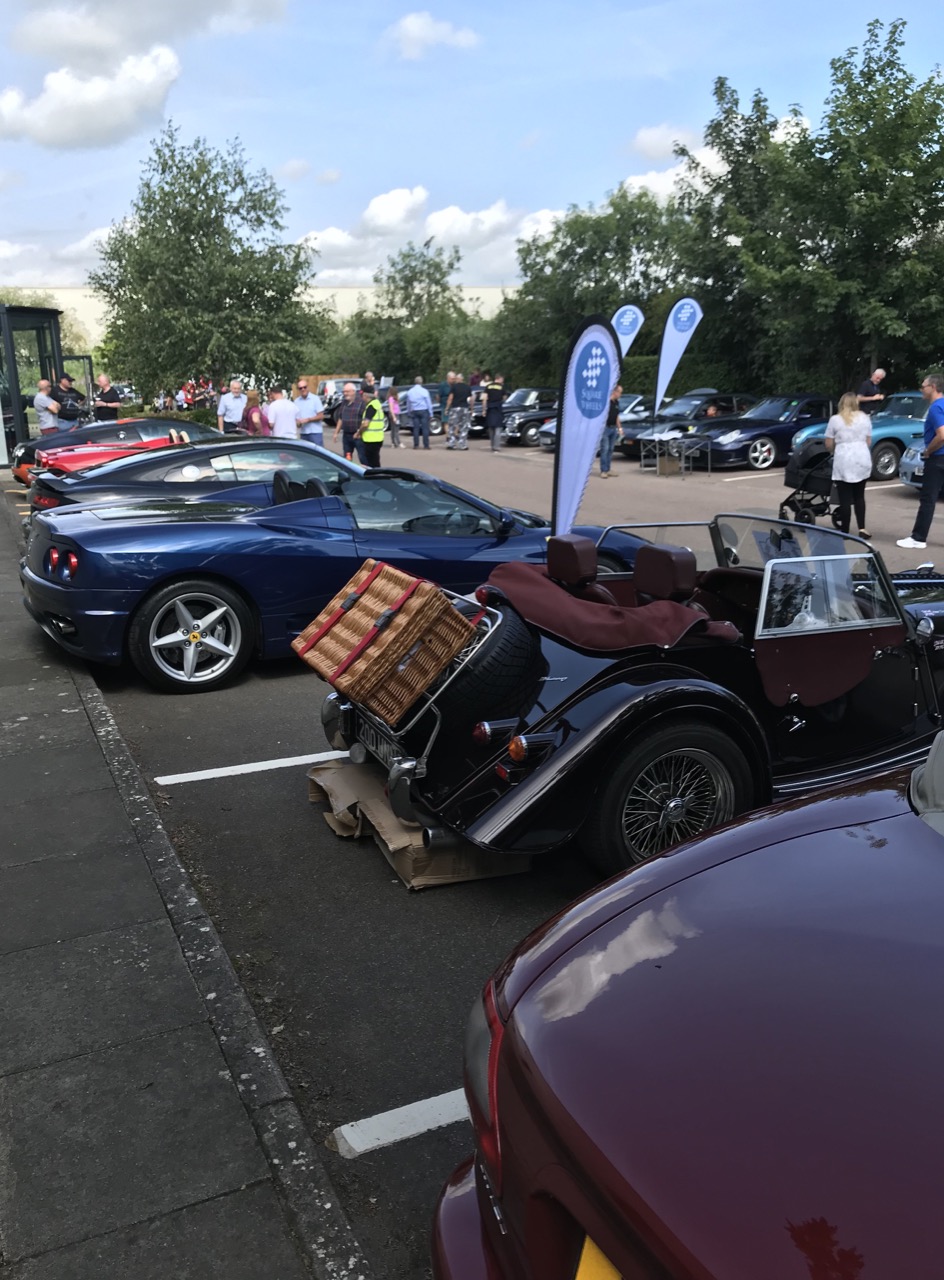 From a Rolls Royce Phantom II to Aston Martin's latest Zagato model, the vehicles on display included no less than six Aston Martins, five Ferraris, five Jaguars, four Rolls Royces, three Porsches and a Bugatti Veyron.
More down-to-earth but nonetheless treasured classics included MGBs, Renault 5 Turbos (the Provincial Webmaster's own personal favourite) and two Morris Minors.
However, it wasn't all about cars. A VW Camper Van, WWII US Chevrolet army truck, and Routemaster London bus played their part as well.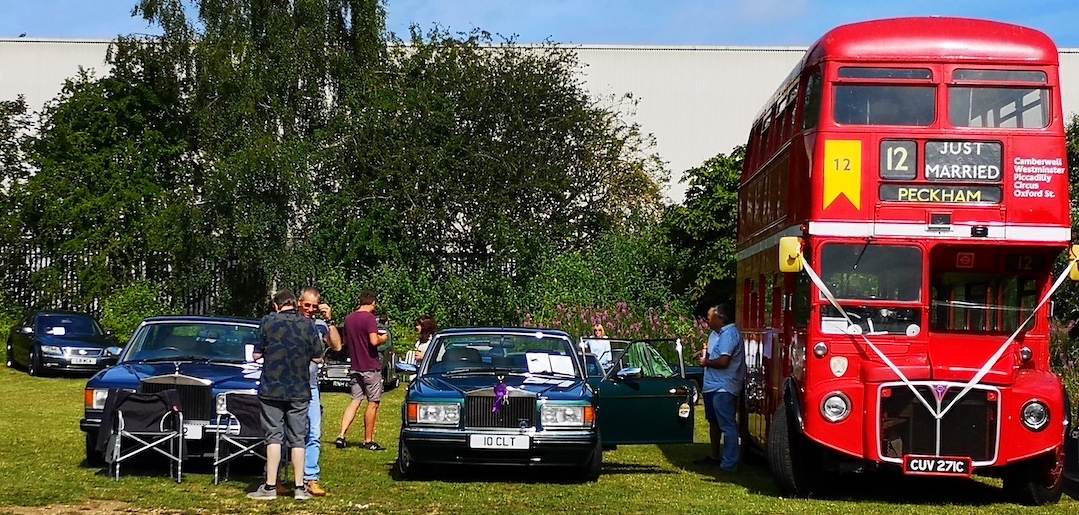 There was something for everyone with a bouncy castle, face-painting and ice-cream for children (and some grown-ups, although they weren't allowed on the bouncy castle, no matter how hard they tried).
No-one went hungry or thirsty with burgers and hot-dogs being served throughout the day as well as hot and cold drinks. The latter were particularly well received in light of the weather.
The Official Head Judge was the Provincial Grand Master of Warwickshire, RWBro David Macey, ably supported by one of his own Assistant Provincial Grand Masters, WBro Peter Manning, and the Assistant Provincial Grand Master of Northants and Hunts, WBro Mark Constant.
These distinguished brethren were themselves keen classic-car enthusiasts, so no-one was in any doubt that they were well-qualified as judges.
Notwithstanding that they were barred from receiving any of the main prizes, WBro Mark still managed to come away with a well deserved Visitors' Choice award!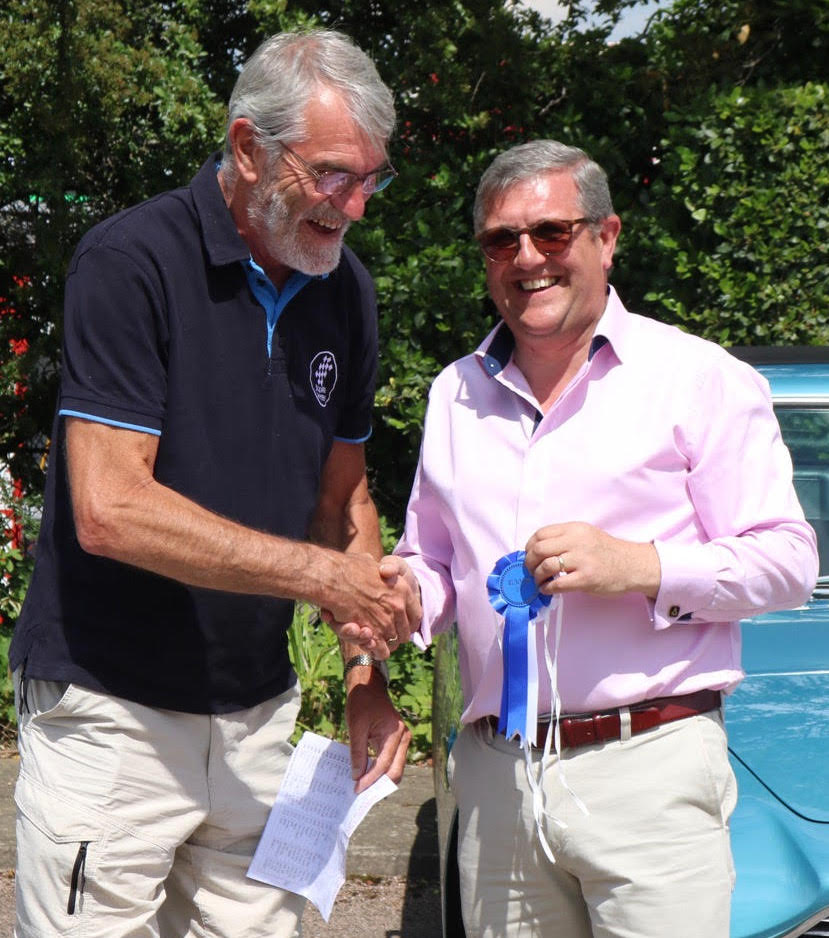 The full list of winning vehicles was as follows:
| | |
| --- | --- |
| Best Classic: | 1951 Jaguar XK120 OTS |
| Highly Commended Classic: | 1959 Ford Zephyr |
| Best Modern Classic: | 2008 Ferrari F430 F1 Spider |
| Visitors' Choice Winner: | 1938 Morris 8 |
| Visitors' Choice 2nd Place: | 1933 Rolls Royce Phantom II |
| Visitors' Choice 3rd Place: | 2010 Bugatti Veyron WRE |
| Visitors' Choice 4th Place: | 2012 Aston Martin V12 Zagato |
| Visitors' Choice Joint 5th Place: | Jaguar XK120 / 1973 Triumph Stag |
| Visitors' Choice Joint 7th Place: | 2007 Rolls Royce Phantom / 2018 Teslar Model X |
| Visitors' Choice Joint 9th Place: | 1960 Aston Martin DB4 / 1978 Ferrari 308 GTB / 2005 Aston Martin DB9 |
| Best In Show Overall: | 2012 Aston Martin V12 Zagato |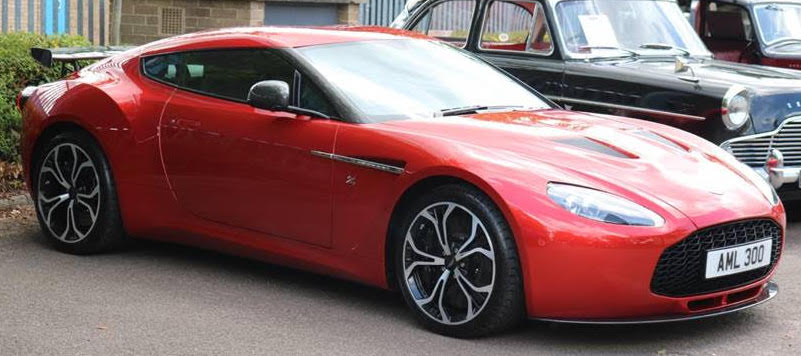 At the conclusion of the show, WBro Mark commented:
It was an outstanding day, one that went well beyond our estimations for a first car show. The whole atmosphere was wonderful with everyone chatting about the cars and socialising, reminiscing about cars they recognised from the past. Also, thinking about the future and cars like the Tesla Model X. The event is expected to have raised somewhere in the region of £2,000 for the MCF 2024 Festival, and we have every intention of running it again in 2020.
He went-on to thank the following for all they did to make the day such an incredible success:
The current and past Provincial Grand Stewards of Palmer Lodge No. 8995 who assisted with car-parking and other duties under the direction of the Lodge's secretary, WBro Jonathon Hibbins.
WBro Mike-Caseman Jones, the Provincial Grand Secretary, his wife, Gail, and WBro William Diggins, the Assistant Provincial Grand Secretary, who did an excellent job barbecuing, selling, and serving over 230 burgers and hot-dogs.
Bro Dan Cooke and Bro Reuben Freeman of the New and Young Masons (Light Blues) Club for assisting with the bouncy-castle and face painting.
RWBro David Macey and WBro Peter Manning, PGM and APGM respectively of the Masonic Province of Warwickshire, for their assistance in judging, and for RWBro David's presentation of the prizes.
Tom Hewer Catering for their help and assistance with the barbeque equipment, provision of food, and manning the bar.
Centurion Cars for sponsoring the bouncy castle.
All the exhibitors who spent many hours preparing their precious vehicles, driving them to and from the show (many exhibitors came from outside the Province), and allowing them to be viewed and enjoyed.
All the friends, family, and other visitors who came along to support the event.
The organising committee - Steve Brown, Dermot Bambridge, Mark Webbley, Stephen Griggs, Phil Litchfield, and Gerry Hill - for planning and organising the day.
The Sheaf Close Management Committee for allowing use of the building.
WBro John Fergusson and WBro Simon Key for their assistance in promoting the event via social media and the Provincial website.
Picture Gallery
A gallery of pictures taken at the event is available by clicking the following button:
Many thanks to everyone who has contributed to this gallery. Please contact the Provincial Webmaster, This email address is being protected from spambots. You need JavaScript enabled to view it., if you have additional pictures that you'd like to contribute.