The meeting of St Ivo Lodge No. 2684 held on the 6th December at the Masonic Temple, The Quay, St Ives, proved to be a special one for WBro Simon Perry.
Thanks to the St Ivo Master, WBro Barry Smethurst, WBro Simon was able to take the Chair of King Solomon and lead his son Matthew through his Obligation, thus initiating him into Freemasonry.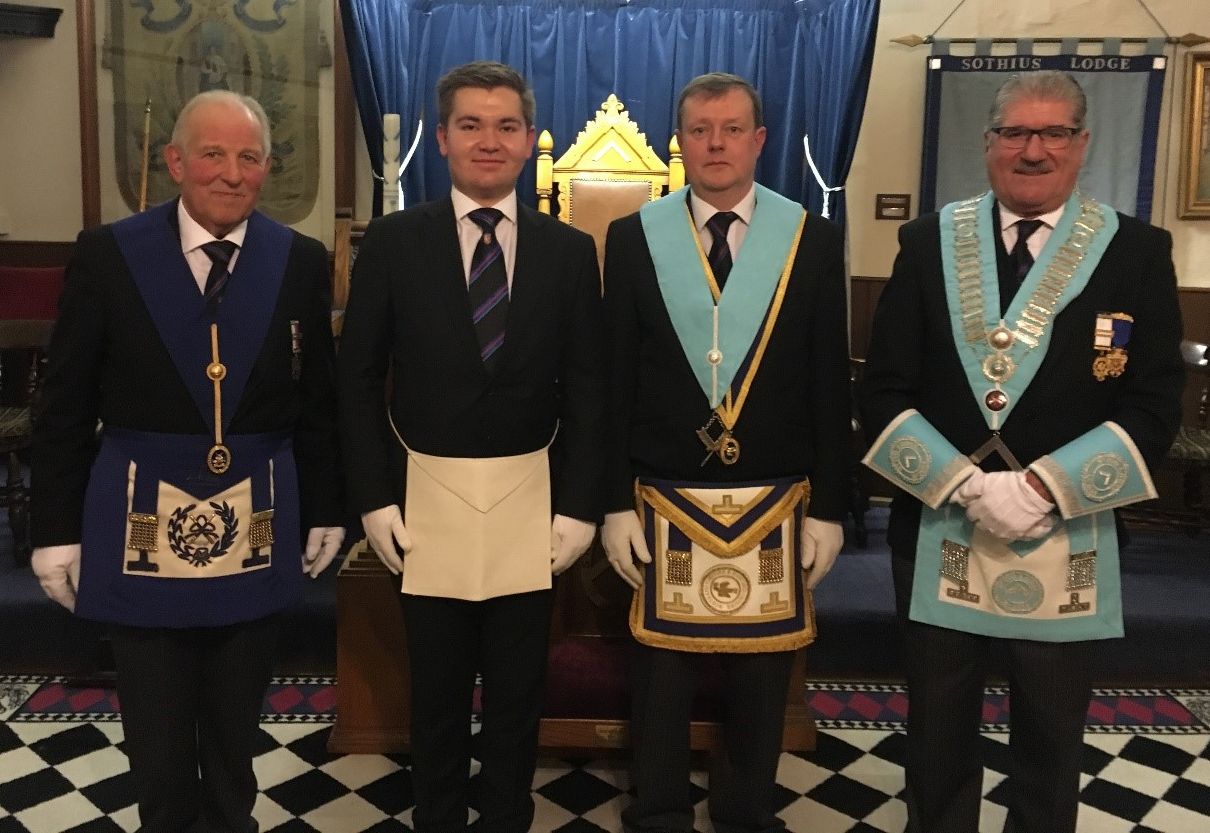 Eighty-nine Brethren were present to witness what proved to be a wonderful ceremony. There was barely a dry-eye in the house when WBro Francis Margôt, who seconded Bro Matthew, gave an emotional toast in front of a packed festive board.
Bro Matthew is the 4th generation of the Perry family to be initiated into St Ivo Lodge. He is also one of the Lodge's youngest members having been initiated just two weeks before his 22nd birthday
WBro Brian Perry, Matthew's grandfather and a former secretary of the Lodge, was initiated in 1983. His great grandfather, Bro Clifford Perry, was initiated in 1988. Sadly, both have since passed to the Grand Lodge Above, but they would no doubt have been very proud to see Bro Matthew following in their Masonic footsteps.
We wish Bro Matthew many happy years in Freemasonry.