The Holy Royal Arch Masonic Province of Northamptonshire and Huntingdonshire is led by the Most Excellent Grand Superintendent, E Comp Jim Boughton. His authority derives from a Patent issued by the First Grand Principal, HRH the Duke of Kent. The Most Excellent Grand Superintendent appoints his Deputy, Second and Third Provincial Grand Principals.
Below are pen portraits of our Provincial Executive: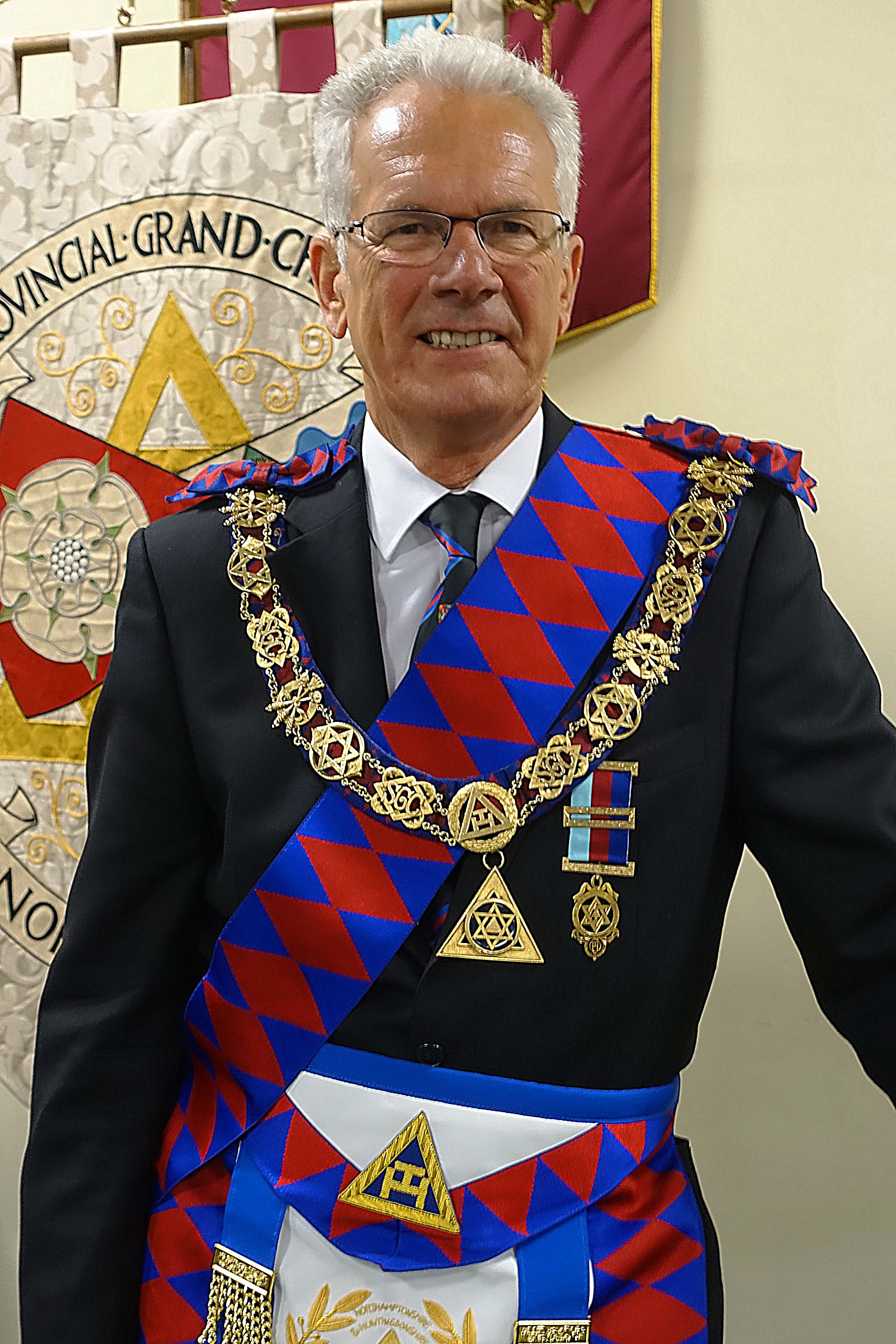 Most Excellent Grand Superintendent - E Comp Jim Boughton

My journey into Freemasonry began in 1985 when I was Initiated into Heigham Lodge No 8486. Mastership of my Mother Lodge came in 1992 followed by a fascinating journey through Craft Masonry culminating in the appointment in 2012 as Assistant Provincial Grand Master. During the 37 years to date I have also enjoyed exploring many other Orders in Freemasonry but surely nothing can be so important as the culmination and completion of Pure Ancient Freemasonry. This particular journey began in 1987 with Exultation into Pemberton Chapter No. 3039, followed in 1990 by becoming a joining member of the newly formed Whytewell Chapter No. 8400, passing through the Chairs of both Chapters from 1993 to 1997. In 1998 I began a career as Assistant Director of Ceremonies and then Director of Ceremonies for both Chapters until 2012 when a certain Craft appointment occupied most of my time. My term as Assistant Provincial Grand Master ended in 2016 and after a short rest came the call to act as Second Provincial Grand Principal being appointed in 2017. In February 2018, I was delighted and honoured to be appointed as Most Excellent Grand Superintendent and look forward to encouraging others to join us in experiencing the joys of the Supreme Degree of the Holy Royal Arch, the culmination of Pure Antient Freemasonry.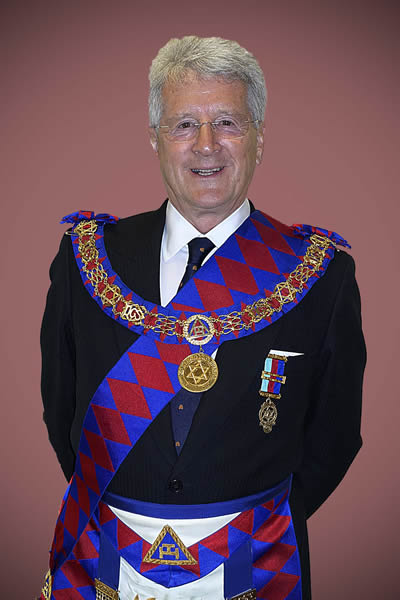 Deputy Grand Superintendent - E Comp Mike Coleman

Originally a Lincolnshire Mason, initiated into Shire Lodge 5610, I was Exalted into Perseverance Chapter 455, Kettering in 1983 in the same year as Ex Comp Brian Smith. Installed as MEZ in 1997 and got an Acting Provincial Appointment as Assistant Sojourner in 2000 then Provincial Almoner in 2006 and Third Provincial Grand Principal in 2006 for one year under Ex Comp Peter Kitson. In 1995 I was invited to become a Founder of Thistle and Rose Chapter in Corby, was MEZ in 2004 and where I am currently the Almoner. I am a Founder Member and Past Master of both Corbie Lodge 9155 and Lodge of Heritage 9344 (currently Almoner) I was delighted, honoured and totally surprised to be invited to serve as Second Principal under the leadership of our current Most Excellent Grand Superintendent in 2011. This I did for four wonderful years until being appointed as Deputy Grand Superintendent in 2015 on the retirement of Ex Comp David Jackson. I was fortunate to be appointed as Past Grand Standard Bearer in Supreme Grand Chapter by the First Grand Principal in 2009 and then promoted to Past Grand Sword Bearer in 2016. During my time in the Holy Royal Arch I have made a huge number of friends both in and out of the Province. It has been a most enjoyable and, at the same time, humbling experience and I am totally committed to do all I can, by persuasion and example, to encourage others to join us all in this very special Order.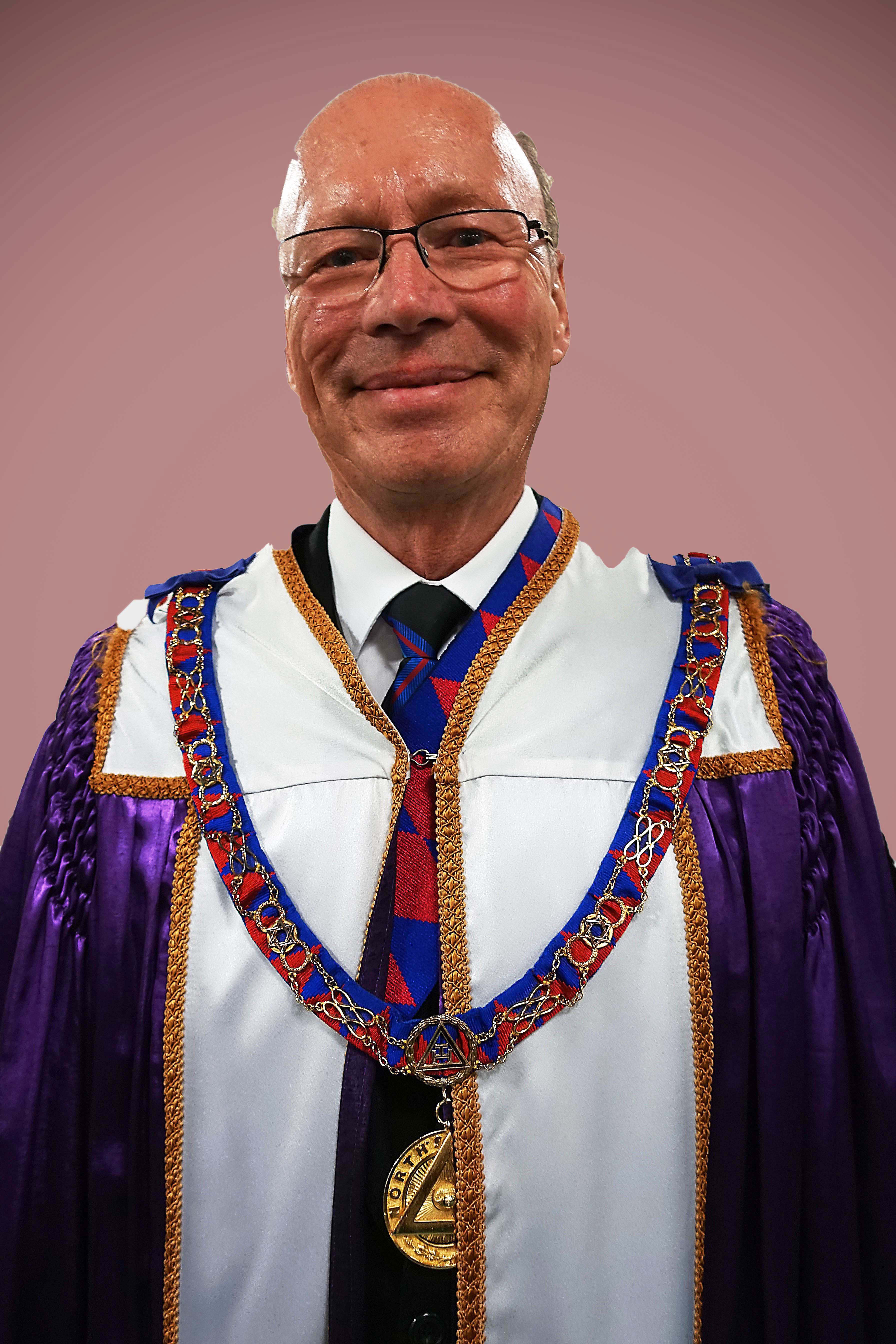 2nd Provincial Grand Principal - E Comp Neil Handley

I was Initiated in Pax Magna Lodge No. 3916 in my home town of Nottingham in 1980,but in 1982, my job in banking took me to Norwich. I joined the Lodge of Perseverance No 213 and although the bank moved me to Brighton in 1987, I was Installed as WM in 1990. I remained in Brighton for 5 years before moving to Peterborough in 1992. Now a member of Petriburg Lodge No. 8767 in Peterborough I was Chaplain for 5 years and was invested as Junior Deacon in 2016. Moving around so much was not conducive to putting down roots and joining other Masonic Orders, but I felt the need to complete my journey in Pure Antient Freemasonry and was Exalted in the Chapter of Perseverance No.213 in Norwich in 1993, becoming First Principal in 1997. I joined Dr Oliver Chapter in Peterborough in 2002 and was invested as Scribe E in 2003. I was Installed as First Principal in October 2013 and had two wonderful years in that role before taking office as Scribe E again. My Provincial Grand Chapter appointments include Provincial Grand Treasurer for the Province of Norfolk and Provincial Grand Registrar in this Province. In this Craft Province, I was honoured to be appointed as Past Grand Superintendent of Works and Group Officer in 2016 and to become 2nd Provincial Grand Principal in February 2018 was an honour beyond my wildest dreams. I look forward to working with our new Grand Superintendent, E Comp Jim Boughton and the other members of the Provincial Executive to encourage others to complete their journey into Pure Antient Freemasonry and enjoy the Companionship of our wonderful Order.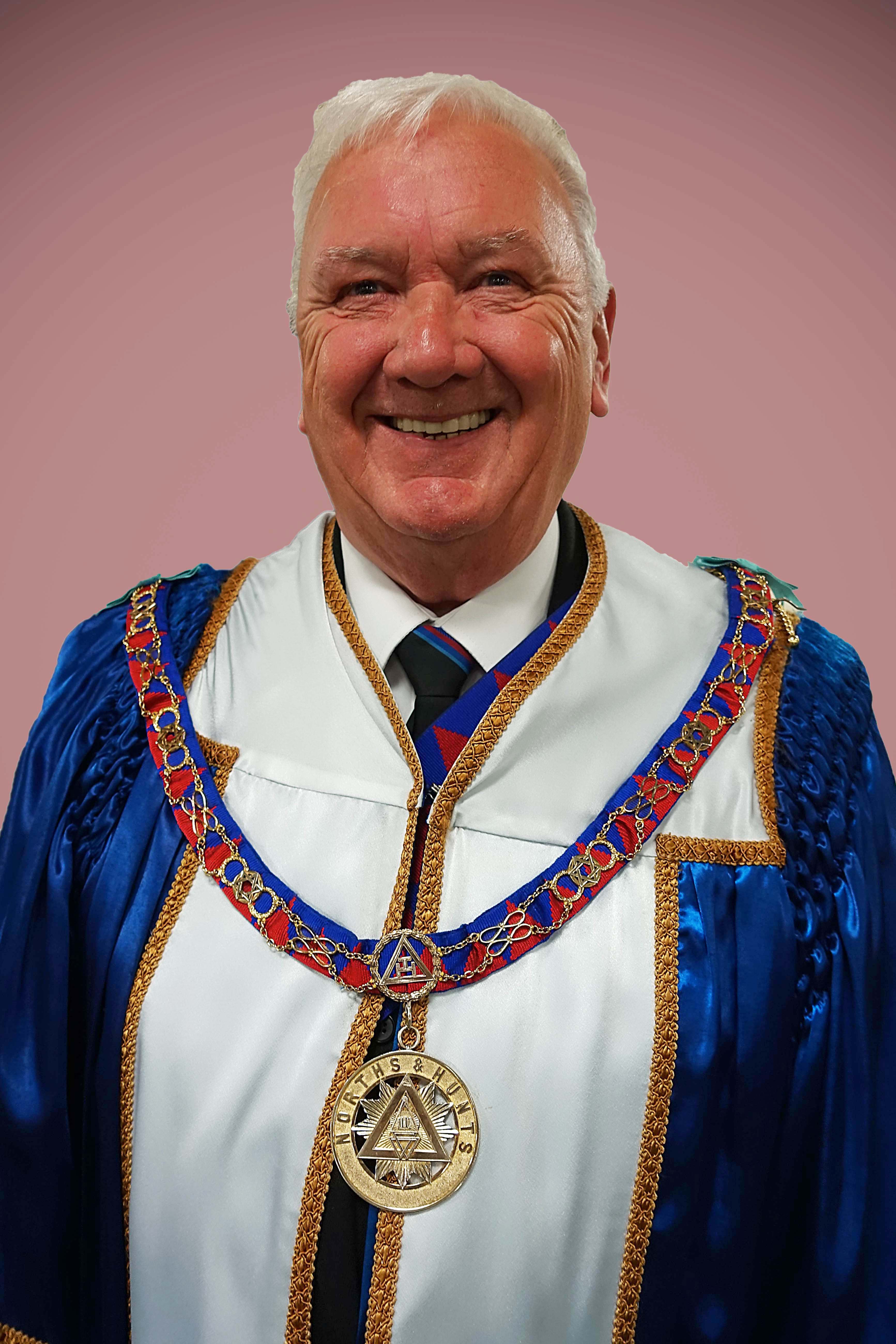 3rd Provincial Grand Principal - E Comp John Payne


I was initiated into the Lodge of Perseverance in 1989 and Exalted into Cytringan Chapter in 1998. Why did it take me 9 years to complete my fourth step in Freemasonry? Simply because no-one told me about it and it took that long before my dear friend and Mentor the late E Comp Ken Woodcock told me to sign some forms one evening as it was about time I joined the Holy Royal Arch. I have to admit I found the Chapter work not at all easy but my then Director of Ceremonies the late E Comp Gordon Tye convinced me to stick with it and I am eternally grateful for his wise counsel. Eventually, I progressed through the chairs to become Director of Ceremonies of my Chapter and eventually to become Provincial Grand Director of Ceremonies and appointed to Grand Chapter Rank.

It has been an honour to serve the Province at this level and to meet so many wonderful Companions - having been fortunate to visit every Chapter in the Province as a Director of Ceremonies. I feel immensly proud to have been appointed 3rd Provincial Grand Principal and look forward to putting all my energies into Freemasonry and the Holy Royal Arch of Northamptonshire & Huntingdonshire in particular.