It was with deep regret that the death of William (Bill) Purcell was announced. He was 73 years old and died in hospital on 19 December 2011 after a long illness.
He was a member of Kingsley Lodge No 2431, Sulgrave Lodge No 9462 and Wellingborough Chapter No 737 and a former member of Kingsley Chapter No 2431.
The Most Excellent Grand Superintendent E Comp Wayne Williams paid the following personal tribute.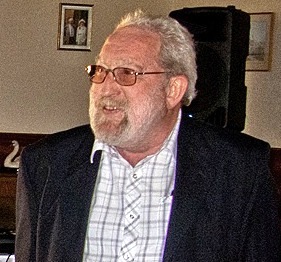 It was with profound regret that we learned of the passing of E Comp Bill Purcell. His prolonged illness, in 2011 alone, involved a number of deteriorating heart problems. Yet it was the onset of another bout of pneumonia to which E Comp Bill eventually succumbed in Kettering General Hospital with his wife Cate and his family around him at his bedside.
Those of us who were privileged to know him, and to know him well, have been full of admiration over the years for the way in which he always insisted that life would continue as normal in spite of his deteriorating health.
E Comp Bill was a Royal Arch Mason through and through. He revelled in many hours of research into his first Masonic love, the Supreme Degree. His numerous research books and papers were plentiful, available to all on request and it was from this dedicated study that our Royal Arch Demonstration – "How and Why the Royal Arch" - first saw the light of day in 2009.
E Comp Bill was exalted into Kingsley Chapter No: 2431 in Northampton in December 1990; he became First Principal of the Chapter in 2000 but as his health deteriorated even further, he moved to Wellingborough with his wife Cate and became a joining member of Wellingborough Chapter No: 737 in 2006. He became First Principal in 2009 but had quickly befriended E Comp Barry Weigleb who shared a similar passion for the Royal Arch. Between them, they extended their researches into the origins of the Supreme Degree. To much acclaim, they have since scripted, produced and directed the Provincial Royal Arch Demonstration Team through 10 performances - in this Province and beyond .
The Demonstration Team will continue to be a lasting memorial to E Comp Bill Purcell in recognition of his love and dedication for the Order. He will be sorely missed by his wife, his family, the Craft and the Holy Royal Arch.